SEW ON SNAP FASTENERS
Snap fasteners in this category are applied by sewing and are suitable for dresses, coats, babywear, upper wear, home textile, and hobby products.
As Klinkshop, we provide 15 mm,  17 mm, and 21 mm sew-on snap fasteners with black and silver color options.
Sets of 6 pieces and 24 pieces are available.
Our products are made of durable, non-corrosive, and non-carcinogenic brass materials.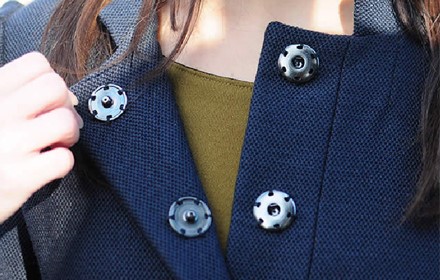 Kategoride Çok Satılan Ürünler